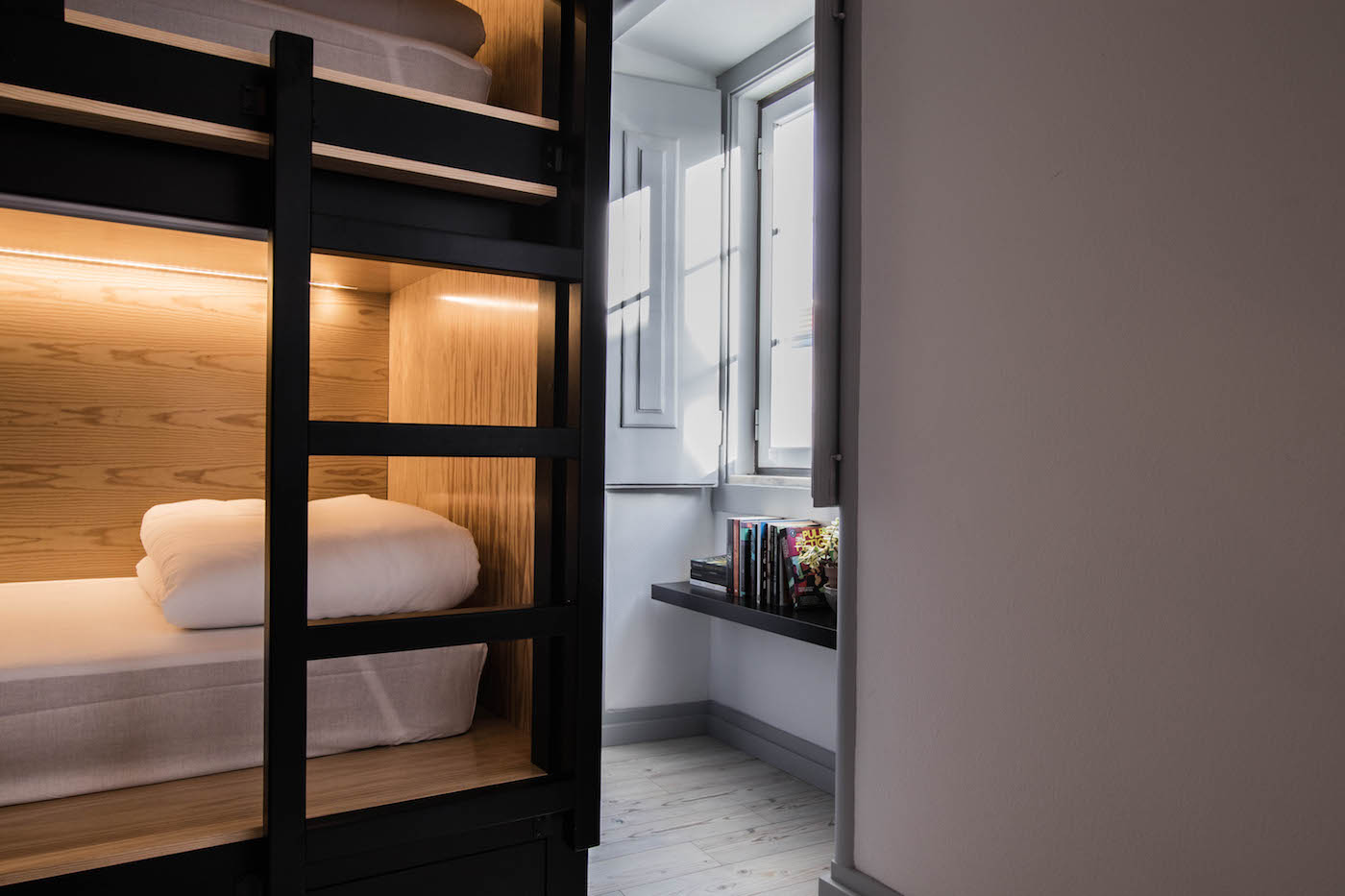 GiG Hostel – Green is Good
Green is Good, the name that underlies this project. When thought leads us beyond color, it leads us to a healthy lifestyle, where not only food is a key factor but also the rest of the body and mind.
In our space we want guests to have the experience, friendliness and sociability of a hostel but the comfort and intimacy of a private room. We designed our rooms with the well-being, the comfort and privacy always in mind, through beds with individual blinds, personal light, electrical and USB outlets.
GiG Hostel combines minimalist and contemporary design with the traditional features of the fishing village and also inspired by Japanese culture, to provide a unique experience.
In this space, enjoy a week's vacation in bed and breakfast and come to know everything that the village of Ericeira has to offer.